The purpose of insecticide is to combat indoor insects, because their presence is a danger to the human environment. Indicatively, we mention the following insects: cockroaches, flies, ticks, mosquitoes, fleas, bugs, wasps, spiders, scorpions, termites, caterpillars, warehouse insects etc.
Since 2004, DrasiCon has been implementing Integrated Pest Management (ICP) procedures.
Our goal is to achieve complete Health Protection of premises and facilities. The materials we use are ecological and the processes 100% safe for humans and animals. The materials are colorless (they do not leave stains), are odorless, have a long shelf life and do not have allergic effects on humans and animals.
Our clients are private companies, public bodies as well as individuals.
We strictly adhere to the European Union Directive 93/43 and follow the rules of the HACCP - ISO 22000 system. All the materials we use are officially approved by the Ministry of Rural Development.
Our projects are always accompanied by the corresponding Certificate as soon as they are completed.
DrasiCon is among the few to possess professional equipment for its projects:
- Skoda Roomster for transportation of the Project Manager
- Peugeot 206 Van for projects implementation
- Ford Fiesta Van for projects implementation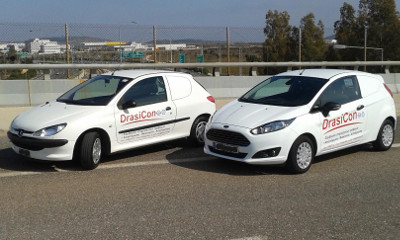 - Low pressure sprinkler Gloria 505T (3 units)
- Low pressure sprinkler Β&G 4L (2 units)
- Low pressure sprinkler Gloria 410T (2 units)
- Electrically-powered cold mist nebulizer B&G 2600 (1 unit)
- Benzine-powered warm mist nebulizer SWINGFOG SN50 (1 unit)
- Cimex Eradicator (atoxic insecticide machine) (1 unit)
- Hoover Ultra Vortex UV, matress cleaner for mites (1 unit)
- Heat Wrap, special thermal extermination equipment for wood-eating insects (1 unit)
- Τermatrac, termite detector equipment (1 unit)
- Electrically-powered pressure pump NILFISK ALTO MH2M (1 unit)
- Special masks, suits and small equipment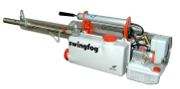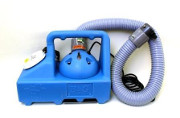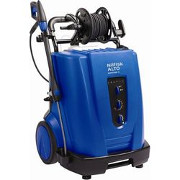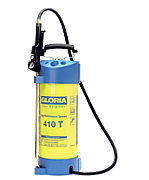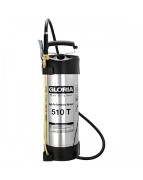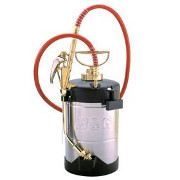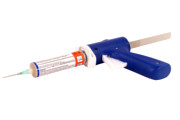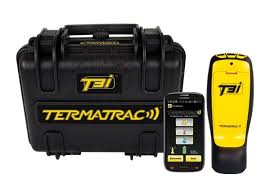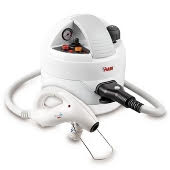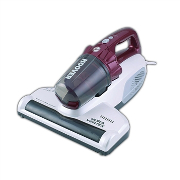 Insect Control services are provided in:
Industries and Warehouses
Public and Private Buildings
Apartment buildings and Residences
Greenhouses, Gardens and Event Venues
Private businesses and public institutions: all over Greece
Individuals: Attica
Termite and Woodworm fighting: all over Greece
Our company possesses all the necessary professional assets (experience, professionalism and equipment) to successfully complete any relevant project. Our business processes are officially certified according to the ISO 9001:2015 and ΕΝ 16636:2015 standards and it continuously trains its staff to the newest technologies and methods of work.
more